Most households contain trace amounts of chemical pollutants - and most of the time, it's not a big deal - but if you want cleaner, healthier air, then bring your plants inside! NASA released a

study

in 1989 identifying the best plants to grow in low-ventilated environments (cause, you know, the whole astronauts spending extended amounts of time in a closed-system atmosphere thing), and they made some interesting discoveries.

Common household items like carpet, upholstery, paint, gas, insulation, cleaning products, and plastic and paper products emit low-volitile compounds that can linger in the air and enter our bodies via skin or respiration, with high levels triggering symptoms like headaches, nausea, dizziness, congestion, skin rashes, and even asthma. Coined "Sick Building Syndrome" in the 80s, this phenomenon's biggest culprits are benzene, trichloroethylene, xylene, ammonia, and the ubiquitous formaldehyde. As long as your house or office has adequate ventilation in place, these pollutants usually don't build up to dangerous levels. But, by nature, energy-efficient buildings that are so popular right now - though great for your wallet and the environment - are designed to operate with minimal ventilation, often resulting in a build up of said pollutants. You can combat this by trying to

avoid off-gassing materials

(which can be very, very difficult) as well as growing the plants NASA found most efficient at cleaning indoor air.

And that process is quite amazing - the true definition of a symbiotic relationship between two living beings. As a plant takes in carbon dioxide to convert to energy and oxygen, it also absorbs other air particulates, including the compounds we find harmful to humans. It actually creates plant tissue from waste. Micro-organisms in the soil do the same thing, using the air pollutants as an energy source to break down nutrients and other organic compounds. And these micro-organisms can genetically adapt to their environment over time, becoming more efficient at filtering the air when they are left in one area. So make sure you wipe down your houseplants' leaves every once in a while to maintain photosynthesis rates and maximize soil to air exposure by pruning leaves or branches up a few inches. Plants are most effective when positioned in groups as opposed to scattered throughout a house. On average, a 2000 square foot house can greatly benefit from 15-20 air-cleansing plants (in six inches pots or larger).
Powered by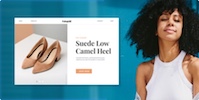 Create your own unique website with customizable templates.