Some of the best projects are born out of passion, and Worthy Brewing Company is no exception. Worthy Brewing's founder - and our benefactor - set out to pursue his passion for brewing and drinking quality craft beer and found himself launching a many-armed affair. Not only was Worthy going to be a brewery. It was going to be a forerunner in eco-friendly building technology; it was going to invest in the local community; it was going to build on-site teaching gardens; it was going to be something different, something bigger and better than its original conception.

And so it has become. But all of it began, very humbly, with dirt – well – soil, to be scientifically correct. Because (to put it simplistically) soil gives us hops, and hops give us beer. And without beer, where would we be?

Worthy Brewing is proud the be the only brewery and restaurant in Bend to host a greenhouse and hop yard, and I am proud to be its caretaker. Growing and harvesting our own hops has been an exciting and satisfying ride, and what better way to celebrate that success than sharing what we've learned with others? So after much planning and anticipation, Worthy Garden Club was born.

Not that it was that simple, of course. While we are still nailing down the fine details and prioritizing the goals we wish to accomplish in the next few years, education lies at the heart of it all. The explosive growth of the brewing industry in Central Oregon has fueled interest in local hop production, and Worthy Garden Club would like to function as an outlet to explore that interest. We'd like to educate the public on all things hop-related:

how to grow hops, what they can be used for, hop history

, hop marketing, hops in the brewing process...I think you get the point. We plan on hosting activities (hands-on garden workshops, guest speakers, open discussions, and field trips) at least once a month featuring each of these subjects, but are open to additional dates if the need arises.

So if you are interested in learning more about hops, speak up! While we have our own goals in mind, we also want to keep these meetings relevant and useful for growers of all abilities and experience - from the backyard gardener to the small-scale farmer. What are some hot topics you'd like to explore? Any gardening techniques you need help with? Do you have knowledge you'd like to share with other growers? Don't be intimidated!

Meetups will be casual and open-minded, geared toward beginners with the opportunity to learn from more experienced farmers, horticulturists, and plant breeders.



And before I conclude our first official blog post, I'd like to thank our previously mentioned benefactor, Roger Worthington. Many people know Mr. Worthington to be a man of intense enthusiasm and strong drive. As founder of Worthy Brewing Company, he recognized the need to instill a higher purpose to the Worthy gardens, and has generously donated the funds to kick-start the garden club. And although Worthy Garden Club will function as a separate entity to the brewery, it will be driven by the same pursuit of passions - sustainability, ingenuity, and local pride. So thank you, Roger.

Our first event will be a launch party on April 2nd (at Worthy Brewing). I will be there to provide information about the upcoming summer activities and answer any questions you may have. Please join me for a beer! I'm excited to meet all of you! Until then, make sure to like WGC on Facebook and follow us on Pinterest to find all sorts of hop-related goodies!
Powered by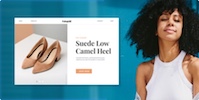 Create your own unique website with customizable templates.