If you haven't heard about the Worthy's newest

expansion plan

, it's quite ambitious. Not only is the brewery adding banquet and additional kitchen space; they're also constructing a custom observation dome retrofit with a vintage telescope to gaze at Central Oregon skies. Yes, you read that correctly. Worthy will soon be the only brewery in Bend with an observatory. Preliminary plans show the buildout covering some existing patio area as well as upper lawn area in the restaurant's beer garden. Curved steps lead up to the observation dome that will host periodic tours and star gazing hours for guests.

I will be the first to admit the seemingly random conception of this idea. An observatory in a brewery? Where is the connection? Is this a tourist trap? You have to talk to the brewery's owner, Roger Worthington, to get the real inspiration behind this grand plan. "We already have our feet in the soil," he says. "Our gardens keep us grounded but we should also look to the sky." Worthington has many connections in the academic field, having recruited Dr. Shaun Townsend of Oregon State to help build and monitor the brewery's gardens in 2012. With the eventual inception of the Garden Club, Worthington then set his sights on creating an educational outlet for Central Oregonians who want to learn how to grow hops. So the brewery has never been just a brewery. And this project is just another piece of the puzzle long-ago formulated by Worthington.

And I'm excited to announce that we will be a big part of this project. The garden club will run the observatory with the help of OSU's counterpart, University of Oregon. Beavers in the soil and Ducks in the sky, Worthington likes to say. UofO will provide docents to give tours and presentations to the public, while the garden club will handle scheduling and logistics. I'm working on brushing up on some basic Astronomy, but our biggest resource is actually our newest member on the Board of Directors.

Meet Dr. Scott Fisher, Astronomy Lecturer in the Physics Department of the University of Oregon. Dr. Fisher has quite the impressive background, beginning with a Bachelors Degree in Physics and Astronomy as well as a Ph. D. in Astronomy from the University of Florida. After completing his doctorate, Dr. Fisher obtained a Science Fellowship at the Gemini Observatory in the Hawaiian Islands where he stayed on as an outreach and project scientist for the next eight years, working with thermal infrared systems. In 2009, he moved on as Program Director for the Division of Astronomical Sciences at the National Space Foundation, and in 2012, accepted a lecturing position at UofO. Since then, his classes have risen to the highest ranks in the Physics Department, gaining recognition from the Chronicle of Higher Education for teaching "science that sticks." Oh yeah, and he's also been appointed Outreach Director and Director of Undergraduate Studies at UofO as well as Associate Director of Pine Mountain Observatory in the last couple of years.

I told you he was impressive.

So after finding Dr. Fisher through our connections at Pine Mountain Observatory, we knew he was the one for the job. Dr. Fisher is helping us design, construct, and source materials for the "Duck Dome" as it's now being called. We're very excited to have him on board, and want to give him a big welcome to Worthy!

The current plan is to begin construction in November and have the observatory up and running around Memorial Day. It's ambitious to say the least, but we hope to begin bringing tours through next summer. Stay tuned for updates! And don't worry, I definitely plan to make this one of our garden club meetings despite being quite unrelated to growing hops. It's just too good.

---

Fresh. Hop. Season.

It's the time of year we all look forward to in the brewing industry; and it's what hop farmers work toward all growing season. To the everyday beer drinker, fresh hops - that is, hops plucked from the bine not 24 hours before being thrown into the kettle - seem to magically appear every September to lend lively flavors to our pints. Only farmers understand the many months of preparation that go into this one seemingly fleeting moment on a brewer's calendar. They thoughtfully tend to the hop plants all year long - watering, fertilizing, pruning, and training. They wait in anticipation of a harvestable crop, testing the cones with a pinch between their dirt-laden fingers, estimating the perfect time to harvest entire fields with just one squeeze. And when they're ready? It's go time. Farms harvest 24 hours a day until every last plant has been run through the picker. Hop growing is an art, a practice in patience and diligence; and hop farmers work around the clock for months at a time to deliver high-quality product to breweries all over the country.

Now, of course, we are extremely spoiled here in the Pacific Northwest, laying claim to over 95% of U.S. hop yard acreage and yield. We are in the epicenter of fresh hop territory.

And Worthy has the unique opportunity to be both the grower and brewer. Every year, our gardens provide enough hops for two to three batches of our own homegrown beer. We train the bines every spring; we water, fertilize, and scout for pests; we harvest the hops with our own hands. And when it's all over, we enjoy a freshly brewed beer made from our OWN hops, grown not 50 yards from our own front door. It's a humbling experience to be sure.

Fresh hop season is now. And Central Oregon has much to offer. Our plethora of local breweries will be crafting their own fresh hop beers all month long. Keep a special eye out for the true locals - the beers made from Central Oregon hops by Central Oregon brewers - at

Wild Ride Brew

,

Bridge 99

,

Juniper Brewing

, and of course our very own Worthy Brewing. And don't miss the

Sisters Fresh Hop Festival

on Saturday, September 26, a one-day tasting buffet of fresh brews from all over the state of Oregon.

Support local farmers. Drink local beer!
Powered by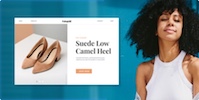 Create your own unique website with customizable templates.