I've been nerding out on insect hotel pictures for the past six months, and finally got the time to construct one at the brewery last week. It's quite the project - saving and scavenging materials - but it turned out adorable! We always have an excess of pallets at the brewery, so that was an easy way to frame it all in, but you can build insect hotels using any extra materials. Here are some fun examples I found on the web.

As city and town lines expand, we lose precious habitat for all kinds of animals and insects, not to mention plant communities themselves.

Building an insect hotel increases the biodiversity of your garden and helps support native populations. It provides habitat for sensitive species that would otherwise be, literally, left in the cold. But remember, your hotel can only support as much as the surrounding environment supplies, so make sure to include nectar-rich native wildflowers, berry shrubs,and water sources nearby in your garden design.

Certain insects (like solitary bees) need sun and warmth to survive, while others enjoy cooler, wet conditions. Site your hotel in a spot that gets both sun and shade as well as protection from chilly winter winds.

I built our hotel on a west-facing wall amidst a new pollinator garden, just behind our herb and edible flower beds. There's plenty of food for the bees, and having the hotel close by will support a community of beneficial insects to help control our garden pests. It is, of course, possible that some undesirable bugs may take up residence as well, but remember - you need those populations to support your beneficial insects. Nature usually does a good job of maintaining equilibrium as long as you keep harsh chemicals out of your garden. To create your mini-habitats within the hotel, scavenge your garden for natural materials:




Stones, bricks, roof tiles, and PVC tubes make handy houses for amphibians and arachnids. When placed in the frost-free center, stones and tiles create a "toad hole" for overwintering amphibians.
​Dry leaves, hay, straw, pinecones, and sticks provide habitat for a wide range of invertebrates including lady beetles.

Chunks of dead wood and bark sustain centipedes, wood lice, and beetle larvae.

Holes drilled into wood blocks and hollow bamboo poles or plant stems support solitary bee populations. Include different diameters for different species.
Rolled cardboard inside a waterproof container (like a soda bottle) is great for lacewing nesting.
Nectar-rich plants provide food for honey bees and solitary bees.
Bare dirt and upside-down plant pots are the perfect nesting site for bumble bees.
Pallets make great building blocks for the structure of the hotel. Just make sure they are marked "HT" for heat treated - as opposed to pressure treated.

Creating a wide range of habitats attracts all kinds of living organisms, contributing to a diverse, healthy insect community - plus it's a fun project for children (and adult nerds). We even went one step further and planted a green roof of succulents on top. Check it out below!
Powered by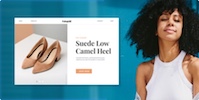 Create your own unique website with customizable templates.