Greetings Earthlings,

I'm Grant Tandy, director of the Worthy Garden Club Hopservatory here in Bend, Oregon. My love for astronomy began with my innate curiosity of the natural world - wondering how things work and why. Once I discovered the vastness and wonder of space, it quickly became my passion and I had to know more! This endless infatuation with astronomy lead me to a career in teaching public astronomy programs, beginning at the Oregon Observatory at Sunriver, which is now in partnership with the Worthy Garden Club.

​I am delighted to report on the success and interest fostered by our educational programs in our first 6 months. As one could imagine, a project like this was ambitious and technical, but through the persistent work of countless local experts, we completed what could only be done in a community driven to educate and inspire. The opportunity presented to me to run the observatory has been a once in a lifetime learning experience, an opportunity I wouldn't trade for anything. Thanks to the dynamic nature of astronomy and constant new findings, there are always new things to discuss with and teach to those who participate in this program!

One of the highlights of the program so far has been the interest shown by children. Inquisitive young minds can change the world, and I think our facility has the spark those curious minds need. It's inspiring to see the questions and answers brought forth by young people who have attended our viewings. Another pinnacle of this program thus far was hosting Worthy Eclipse week. This once in a lifetime, momentous event brought together many passionate educators and attracted a lot of interest to Worthy.

As one can imagine, a large tower with a rotating dome is quite the eye catcher to anyone driving by Worthy, so we have seen quite the diverse crowd coming to learn about the wonders of our corner of infinity - daycare children, Saturn V rocket engineers, students working on Ph.D.s in astronomy, an engineer who worked on an instrument for Saturn's Cassini spacecraft, and so many more passionate guests. The wide range of folks we have hosted gives me hope in a world that seems turbulent at times. I am ceaselessly excited to share the beauty and awe of our place in space and I think we all need some cosmic perspective.

Another extremely exciting aspect of our observatory is our ability to capture images through our telescope and share them with the public. Like the image of the Andromeda galaxy featured above, you may have seen some of these beautiful photos of the universe on our Facebook or Instagram. To me, being able to capture more than the eye and brain can perceive with techniques like long exposure photography can further allow us to fit the unfathomably complex and vast nature of the cosmos into our brains. That being said, there is truly nothing like seeing an object with your own eye, and this is how the majority of our viewing is done. The connection of faint light from a distant object to our comprehending eyes can be life changing. It never gets old.

​As we enter into fall and winter we will continue to run seasonally appropriate viewing programs dependent on weather and our ability to view. Although fall and winter viewing can be quite chilly, it is well worth braving the cold to experience the clear and stable viewing conditions winter provides. We will also be featuring new objects! The

pleiades

open star cluster and the Orion Nebula are two of my favorite winter objects that we have yet to view through our telescope so this is an exciting transition for us. Keep an eye on the WGC website and Facebook page for updates on our viewing scheduling.

​Thank you again for supporting our mission to promote curiosity, science literacy, and thoughtful stewardship of our home planet. Feel free to contact me with any questions or to book a private viewing.​​​ (grant@worthybrewing.com)

I've always been enamored of bees. I love when they buzz around me in the garden, and always stop to admire their fuzzy, colorful bodies. I'd suggested multiple times over the years that Worthy get a hive, and my boss finally relented this past winter. It was exciting and terrifying, as all new things are, and I don't really think I knew what I was getting into at that point. After getting the green light in January, I promptly discovered I would have to order my bees by February and be ready to receive them in May. That sounds like a lot of time, but when you're also planning your upcoming gardening season and scheduling club events, IT'S NOT.

So I started attending local beekeeping meetings and enrolled in bee school. Yes, there is a thing called bee school and I highly recommend you check it out if you're thinking of getting a hive. The countdown started after I ordered my package of Carniolan bees from Lidell's Honey, set to arrive on May 6th. I purchased all the recommended books, ordered my equipment, found a beehive (on Craigslist of all places), and still felt unequivocally inept. Because you can read and read and read, but nothing compares to physically executing a new skill. And my first test? Shaking a package full of agitated bees into a strange, new, larger box while hoping they don't abscond immediately from any number of factors - it's too loud, it's too new, it smells weird, they're annoyed, they just don't like it. But I underestimated the power of the queen pheromone. After successfully executing the bee installation (with compliments, I must say), I came into work the next morning to find my clump of bees creepily huddled around the caged queen in the corner of the hive. Yessssss! My first success!

Two days later, I opened the hive to make sure the queen had been released via a marshmallow plug that worker bees chewed their way through (though I heard later that gummy bears work better), and voila! The queen was out and my bees were in business.

1st Mistake: After my first inspection a couple weeks in, I was convinced my queen had not survived. I was impressed that my bees were already making honey, but I didn't see any brood. Nope…wrong. Those were brood cells, not honey cells, my mentor/savior Allen pointed out to me after I begged him to come over for a second opinion. Well, I felt dumb. Especially since I had panicked and already ordered another queen, and that queen had been living on my kitchen counter for a couple days, homeless and bored, under the watchful eye of my cat. Luckily, Allen bought her off me for one of his own hives.2nd Mistake: I'm going to admit it. I broke a comb. Top bar hives are notorious for being difficult for beginners to handle, as the combs are only supported by a top bar, not a fully squared-in frame typical in Langstroth hives. But I had watched beekeepers handle top bar combs by keeping them on a vertical plane while maneuvering, and was confident I could do it. Not. The comb broke off the bar and fell into the hive. Luckily, it was only a few inches square, and just slightly filled with nectar. I panicked, the bees didn't, and I ended just removing it and feeling really terrible about making the bees start over. That is, until I saw this video. Go ahead and fast forward to minute 1:40.

Most of the rest of the summer passed without incident. My bees flourished and proved to be a docile bunch, my mite checks were low, no customers got stung, and we received absolutely no negative feedback for having a hive in a public space (which perhaps surprised me the most). I, in fact, only got stung once when I picked up a bee barehanded that I thought was dead in the feeding chamber. Turns out she was not dead and had just enough left to lay down her last defense. But good news - I learned I was not allergic to honey bees that day.

Now, as winter begins to creep in, I'm approaching my last season as a first-year beekeeper. What did I learn other than the fact that I still have so much to learn?

Get connected with your local beekeepers!

I cannot stress this enough. If you are a new beekeeper, they will be your best resource when anything weird or troubling pops up. Allen saved my life and sanity no less than three times this year. Experienced beekeepers have years of knowledge that they're happy to dispense onto newbies, from feeding techniques to mite treatments to winterizing the hive. And club meetings provide the most relevant information for your area. Beekeeping methods are not the same across the board, so you have to know what works for your climate/biome and what doesn't. If you live in Central Oregon, check out

COBKA

's monthly meetings. The open hive inspections are particularly helpful.

Be prepared to respectfully defend honey bees.

You will get people who are either 1) legitimately worried about getting stung, especially if they're allergic, 2) ignorant about honey bee behavior, or 3) confused about the difference between honey bees and wasps or yellow jackets. You must be able to explain that honey bees only sting in defense, and as long as you don't mess with their hive, you should be fine. I had more pushback from Worthy employees than the public about this, but I'm glad to say they all heeded my advice and their fear has been replaced with

cautious

curiosity.

Suit up and work on your chill.

As a new beekeeper, you're going to make mistakes during hive inspections, and there's nothing worse than the combination of low confidence in skill + under preparedness + a jarring reaction to a mishap. Wearing a veil, gloves, and suit (at least to begin with) makes you feel more comfortable and in control when something does go wrong and less likely to make a bad situation worse. Always remember to stay calm, move slowly and deliberately, and be aware of the vibe in the hive. You'll be able to tell when the energy in the hive picks up. If you need to step back mid-inspection and give both your bees and yourself a break, do it.

At least research what natural beekeeping is before deciding to be hands-off. Like gardeners, a beekeeper's life is often romanticized. Some people believe they can just purchase a hive, put it in their back yard, watch the bees do their thing, and only get into the hive to collect honey. But unintrusive does not equal "natural" or "organic." Human impacts on beekeeping have exacerbated pest and disease problems that must be addressed at some level. And this is where the two factions of beekeeping collide: to treat or not to treat. Treating for pests and diseases obviously improves the health and longevity of your colony, but it also allows "weak" genes to continue down the line. Not treating draws upon the Darwinian concept of "survival of the fittest," where only the most resistant and hardy colonies pull through, improving survival genetics but also exposing nearby bees - both wild and managed - to an array of contagions in the meantime. Treatment-free, or natural, beekeeping generally requires heavy involvement as well as a deep understanding of bee biology. Putting a hive out in your backyard and thinking that the bees will take care of themselves does not equal organic beekeeping. Know what you're up against and be aware of the choices you'll have to make.Do your mite checks! In line with my previous point, mites are serious pests that at least need to be monitored, especially in the spring and fall when bee populations are most vulnerable. While I have yet to perfect my technique, I still soldier through a sugar roll each month to make sure my bees are not on the verge of collapse - and pray for their forgiveness at my clumsy attempts to get them into a mason jar.Mark your queen or buy it marked. I am so terrible at finding the queen. I've only seen her once after her initial release, though I know she's in there because I see her eggs. But it would be helpful if I could locate her more easily when I'm doing my mite checks or maneuvering frames around. I'm deathly afraid of accidentally squishing her.Ask for advice when you need it. This goes along with getting involved with your local beekeeping group. There's nothing more valuable than advice from experience, especially with time-sensitive problems like mite treatments and dealing with a queenless hive.

Obviously I'm not an expert, but I feel pretty good about making it through my first season as a beekeeper. And maybe you can learn something from my mistakes. In the meantime, I'll be here still trying to figure out how to flip my frames over without wrecking havoc on the comb.
Powered by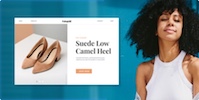 Create your own unique website with customizable templates.