Worm composting, or vermicomposting, is a great way to put your kitchen scraps to good use. It's cheap, easy, eco-friendly, and makes some of the best fertilizer out there.

The best worms to use in your compost bin are red wigglers, Eisenia fetida. They're not the big, brown earthworms you find in your garden, but rather the skinny, red ones you can buy at a bait shop. Red wigglers are social, near-surface dwellers that are usually found in the top, leaf-litter layer of the forest. Though photosensitive, they stay near the surface to actively seek out decaying plant material, consuming up to 75% of their own weight in organic matter every day. They reproduce quickly, are tolerant of a myriad of soil conditions, and require little care to keep alive. All of this makes them the perfect little creatures for vermicomposting!

So what happens during the composting process, and what makes vermicompost so darn good?

The dirty little secret is that worm compost, or worm castings, is really just worm poop. But a worm's gut is a magical thing. When organic matter passes through a worm, it's ground up into mineralized particles that are rich in both nutrients and beneficial microorganisms. When used as a fertilizer, worm castings improve the health of the soil nutritionally, structurally, and biologically. Not only does it add generous amounts of slow-release nitrogen, calcium, magnesium, and phosphorus to the soil, but it also adds the beneficial microorganisms that increase nutrient uptake and help fight against plant parasites, pests, and diseases. Because of the structure of the casts, soil becomes more porous, aerated, and better able to retain water. Worm castings can be used as a topdressing for indoor or outdoor plants or sprinkled into planting holes in the spring. Use it as you would any other granular fertilizer and watch your plants thrive.

One of the best parts about vermicomposting is that you can do it at home - for free - with little effort. All you need is a bin, some newspaper, kitchen scraps, and an open mind. Most people assume that this process will literally stink up your kitchen, but it's actually quite the opposite. Good composting conditions (adequate air flow, measured feeding, and just the right amount of moisture) only emit "earthy" smells. If it stinks, you're doing something wrong.

To decide what kind of bin you need, you'll have to figure out where you're going to keep it and how much food waste you produce. You can use either wooden or plastic containers. Wooden bins have better air flow and are easier to manage from a moisture standpoint, but they can be a bit messy and only last a couple of years. They're usually more convenient when stored outdoors or in a garage. Plastic bins (like Rubbermaids or five-gallon buckets) are tidy, easy to come by, great for under-the-sink storage, but tend to have moisture and humidity problems when mismanaged. We've tried both and prefer plastic buckets for at-home composting and wooden bins for outdoor/garden use. You can find or build these in almost any size you want. It's always better to start small, then work your way up as you master the art of worm management (spoiler alert: it's not that hard).

The Pickle Bucket Worm Project

If you're interested in starting a worm compost bin, look no further. We're rolling out the "Pickle Bucket Worm Project" this month that will provide Central Oregonians with a nice little worm composting starter kit (minus the worms) - for free!

​

We noticed a while back that the Worthy kitchen goes through buckets upon buckets of pickles, and while we're able to reuse some in our landscaping practices (they make great ice melt carriers!), there are only so many we can give a second life. And so this project was born.

Our kit includes two five-gallon, food-grade buckets and a lid, courtesy of the Worthy kitchen, along with complete instructions on how to manage your own worm compost bin. You can request a third bucket if you have the space for a three-bucket system. We'd really love to keep these out of the landfill; they're useful for so many things! Once the weather improves in the spring, we'll build a station outside the greenhouse to distribute the kits, but for now, you can email our gardener Lisa at worthygardenclub@gmail.com to request yours today.

Click on the image to the left to preview kit instructions and learn more about vermicomposting.
Powered by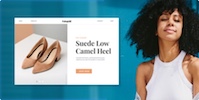 Create your own unique website with customizable templates.