Everyone knows hops are used to brew beer. Hops are, in fact, almost exclusively grown for the brewing industry, but they have possess other properties that make them valuable for alternative uses.

Decorating with hops - especially in the PNW - has increased in popularity along with (and probably thanks to) the craft brewing industry boom. Hop-themed weddings include hop flowers in bouquets and boutonnieres, on cakes and arbors, even hanging from rafters and chandeliers. Decorative hops look great for any event (or in your own home), and you can find a bunch of beautiful examples over at our

Pinterest site

. If you're interested in purchasing hops for an event, keep in mind you can only get them around harvest time - late August to early September. That's when the cones are at peak maturity and their prettiest.

Contact a local farmer

to put in your order for next year.

Multiple parts of the hop plant are edible, too. Coined the "poor man's asparagus," young shoots can be sautéed with garlic, salt, and olive oil for a garnish that tastes like a cross between asparagus and spinach. You can use the flowers in pickling, meat smoking, bread making, confection baking, and

much more

. Just don't feed any to your family pet - hops are poisonous to dogs and cats!

Most importantly, though, hops have little-known medicinal traits that were more commonly utilized in the late 1800s, when the first wave of hop farming was sweeping through the U.S. Since then, modern medicines have come to replace the old remedies, but you can still find hop extract medications at most co-ops and natural food stores. Hops are most widely used - in combination with valerian extract - as a mild sedative to treat insomnia, anxiety, restlessness, irritability, and ADHD. If you have whole cones, you can make

hop tea

(I recommend flavoring with honey, chamomile, or lemon balm as hops by themselves are very bitter) or a hop pillow to sleep with at night. Hop soaps, lotions, bath oils, and oil diffusers are additional tools at your disposal. And that's just the tip of the iceberg. Hops are anti-inflammatory and anti-bacterial, making them useful for indigestion relief, appetite recovery, and emergency poultices. Recent research also suggests them as a safer, lower-cost alternative to antibiotics in animal feed. Hops contain phytoestrogen, a plant-derived chemical that mimics estrogen in the human body, helping mitigate menopausal and post-menopausal symptoms. And as a diuretic, they can help manage the effects of diabetes by increasing urine flow. Some even claim anti-carcinogenic benefits.

With such a long list of ailments and treatment methods, it is important that you talk to your doctor before starting any sort of major regimen. While hops may be able to provide you relief from minor symptoms, they are not a replacement for more advanced medicine. Pregnant women are also discouraged from coming into contact with concentrated levels of hop oil as there is not enough research on how this affects fetus development.

As you can see, hops can be used for so much more than beer brewing (although that is still my favorite). And we've got loads of information and ideas on our

Pinterest page

, so be sure to check that out!

Most households contain trace amounts of chemical pollutants - and most of the time, it's not a big deal - but if you want cleaner, healthier air, then bring your plants inside! NASA released a

study

in 1989 identifying the best plants to grow in low-ventilated environments (cause, you know, the whole astronauts spending extended amounts of time in a closed-system atmosphere thing), and they made some interesting discoveries.

Common household items like carpet, upholstery, paint, gas, insulation, cleaning products, and plastic and paper products emit low-volitile compounds that can linger in the air and enter our bodies via skin or respiration, with high levels triggering symptoms like headaches, nausea, dizziness, congestion, skin rashes, and even asthma. Coined "Sick Building Syndrome" in the 80s, this phenomenon's biggest culprits are benzene, trichloroethylene, xylene, ammonia, and the ubiquitous formaldehyde. As long as your house or office has adequate ventilation in place, these pollutants usually don't build up to dangerous levels. But, by nature, energy-efficient buildings that are so popular right now - though great for your wallet and the environment - are designed to operate with minimal ventilation, often resulting in a build up of said pollutants. You can combat this by trying to

avoid off-gassing materials

(which can be very, very difficult) as well as growing the plants NASA found most efficient at cleaning indoor air.

And that process is quite amazing - the true definition of a symbiotic relationship between two living beings. As a plant takes in carbon dioxide to convert to energy and oxygen, it also absorbs other air particulates, including the compounds we find harmful to humans. It actually creates plant tissue from waste. Micro-organisms in the soil do the same thing, using the air pollutants as an energy source to break down nutrients and other organic compounds. And these micro-organisms can genetically adapt to their environment over time, becoming more efficient at filtering the air when they are left in one area. So make sure you wipe down your houseplants' leaves every once in a while to maintain photosynthesis rates and maximize soil to air exposure by pruning leaves or branches up a few inches. Plants are most effective when positioned in groups as opposed to scattered throughout a house. On average, a 2000 square foot house can greatly benefit from 15-20 air-cleansing plants (in six inches pots or larger).
Powered by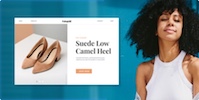 Create your own unique website with customizable templates.