Fresh. Hop. Season.

It's the time of year we all look forward to in the brewing industry; and it's what hop farmers work toward all growing season. To the everyday beer drinker, fresh hops - that is, hops plucked from the bine not 24 hours before being thrown into the kettle - seem to magically appear every September to lend lively flavors to our pints. Only farmers understand the many months of preparation that go into this one seemingly fleeting moment on a brewer's calendar. They thoughtfully tend to the hop plants all year long - watering, fertilizing, pruning, and training. They wait in anticipation of a harvestable crop, testing the cones with a pinch between their dirt-laden fingers, estimating the perfect time to harvest entire fields with just one squeeze. And when they're ready? It's go time. Farms harvest 24 hours a day until every last plant has been run through the picker. Hop growing is an art, a practice in patience and diligence; and hop farmers work around the clock for months at a time to deliver high-quality product to breweries all over the country.

Now, of course, we are extremely spoiled here in the Pacific Northwest, laying claim to over 95% of U.S. hop yard acreage and yield. We are in the epicenter of fresh hop territory.

And Worthy has the unique opportunity to be both the grower and brewer. Every year, our gardens provide enough hops for two to three batches of our own homegrown beer. We train the bines every spring; we water, fertilize, and scout for pests; we harvest the hops with our own hands. And when it's all over, we enjoy a freshly brewed beer made from our OWN hops, grown not 50 yards from our own front door. It's a humbling experience to be sure.

Fresh hop season is now. And Central Oregon has much to offer. Our plethora of local breweries will be crafting their own fresh hop beers all month long. Keep a special eye out for the true locals - the beers made from Central Oregon hops by Central Oregon brewers - at

Wild Ride Brew

,

Bridge 99

,

Juniper Brewing

, and of course our very own Worthy Brewing. And don't miss the

Sisters Fresh Hop Festival

on Saturday, September 26, a one-day tasting buffet of fresh brews from all over the state of Oregon.

Support local farmers. Drink local beer!
Powered by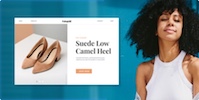 Create your own unique website with customizable templates.