Alright, last week I described the migration of hop cultivation throughout Europe, and you can see how easily that would lead into the American history. Hops, in fact, came over with some of the first English settlers in 1629. Planted on small family farms, these hops supplied equally small breweries with a fresh, local crop every summer. But they weren't only used in beer. Hops have many culinary and medicinal uses of which the early settlers took advantage. Its young supple shoots can be cooked and eaten like asparagus, while the cones can be made into all sorts of remedies - hop pillows to cure insomnia, hop tea for anxiety and digestion issues, even as a poultice to reduce swelling and infection. It was quite common back in the 17th century for New England farms to include small hop yards.

It wasn't until the first large-scale breweries like Anheuser-Busch began taking hold that substantial commercial hop production flourished. With the majority of hop farms still contained within New England states, the early 1800s saw New York as the top U.S. producer. But that all changed mid-century. New railroad lines were revolutionizing the way Americans traveled and communicated. The Civil War had reached a conclusion. People were eager to settle new areas and create stable, productive lives. And a major crop failure in New York opened up new opportunities for other parts of the country. This ushered in a brief but golden age for hop growing in the Great Lakes - Wisconsin to be specific. Wisconsin promptly overtook New York , producing 75% of the nation's hops between 1860 and 1870 (a surprising fact that I, as a born and bred Cheesehead, never knew!). But it was not meant to be for the Midwest. After being introduced to the West Coast in the 1860s, hops quickly became the crop of choice for California, Oregon, and Washington farmers, and so began the present monopoly.

These days, Washington's Yakima Valley dominates the hop economy, producing 74% of America's hops. Oregon comes in at a distant second at 14%, and Idaho brings up the pack with 10%. With its relatively low humidity, abundant sunshine, and convenient snow melt from the nearby Cascades, the Pacific Northwest has become the epicenter of hop growing in the U.S. However, as interest in craft beers and brewing continues to sweep the nation, farmers around the country are recognizing an opportunity to provide these new breweries with a fresh, local source for hops. Small farms have once again begun popping up in Wisconsin, Michigan, and New York. And for many, its not just a job. It's a passion; a way of reconnecting to our past and reviving those great American traditions of hard work and entrepreneurship.

It's quite inspiring to witness this comeback, and it means only good things for the future of the relationship between small farms and craft beer. Not surprisingly, Central Oregon hosts its own network of hop growers. During our hop yard tour in August, we'll partner with these growers to give you the chance to see farms at peak production, and trust me, it'll give you a whole new perspective on what goes into making that pint of beer you enjoy at the bar every Friday. Don't miss out!
Powered by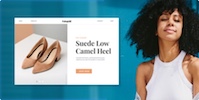 Create your own unique website with customizable templates.