We're excited to announce our recent partnership with

Lights Out Bend

, a volunteer-based advocacy group focused on "safeguarding migratory birds in our urban environment through education, progressive civic policies and avian rescue, rehabilitation and research." They're asking Bend businesses and residents to:

Turn off unnecessary lights from dusk to dawn throughout the year and especially during spring and fall bird migrations (April 1 to July 1 and August 1 to November 1).
Close curtains and blinds at night.
Install energy-efficient, low-intensity lighting and shielded light fixtures.
Utilize motion sensors, timers, and dimmers where lighting is necessary.
Encourage others to join the movement.

Twice a year, millions of birds migrate through Bend along the Pacific Flyway, using moonlight to navigate at night. Artificial lights attract and disorient these birds, often leading to deadly collisions. But more than 80% of these incidents could be prevented by simply turning a light off. We're doing our part by re-evaluating our current lighting situation and incorporating LOB's message into our Hopservatory education programs. We're also raising money to purchase

bird tape

to donate to the restaurant and brewery that would safeguard our local bird population.

With the upcoming opening of the Hopservatory, we're also concerned about light pollution. While you will be able to see bright objects like planets, galaxies, and constellations during your visit, the more subtle features will remain hidden unless we can decrease the amount of light shining up into the night sky. You can see in the diagram below the effect light can have on our view of the stars and Milky Way.

Until recently, humans have had unobstructed views of the night sky, inspiring poetry, novels, stories, paintings, religion, philosophical discussion, even scientific discoveries. Without the night sky, we would never have been able to navigate the globe, set foot on the moon, or learn about the wonders of the universe. We're dedicated to keeping this pioneering spirit alive. There's still so much to learn about our planet and the universe that surrounds us.

The International Dark-Sky Association has some really great information and public outreach materials (like the infographic below) I highly suggest you check out. Decreasing light pollution is not just a human problem; it affects all life on our planet.

So help us protect our health and heritage by joining Lights Out Bend and

taking the pledge

today! Every little bit helps!
Powered by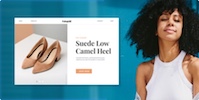 Create your own unique website with customizable templates.