Hop farming (like any kind of farming) is not for the faint of heart. Yes, with enough elbow grease and luck, there will be a day when you can walk between rows of towering green hop plants, dog at your side, sipping a beer and admiring your handiwork as the sun sets over the mountains, knowing full well that these hops, your hops, have a buyer and will be soon be cut down and shipped to the nearest brewery or pellet mill for profit. Just don't expect that day to come easily.

I've found that a hop farmer's life is greatly romanticized. It's noble work, to be sure, and satisfying for those who make it their profession, but most people have no idea what it's like to run a farm, let alone a garden in their backyard. They picture peaceful mornings spent dutifully ticking off chores, post-pb & j afternoon naps in the sunshine, and the satisfaction of knowing you've done a hard day's work. I sometimes think of the hours spent pulling weeds in the hot summer sun, itching and sneezing from the dust and debris; those cold, windy spring days bundled up inside Carhartts training bines with frozen fingers; and the unavoidable moment of turning over a leaf to find that spider mites have finally arrived for the season. The truth lies somewhere in the middle. A hop farmer has good days and bad days, but at the end of every season, there is usually a great sense of satisfaction when reflecting upon all the hard work that's gone into your farm over the past few months.

I get a lot of inquiries from people curious about starting a hop farm, so if you're one of them, I've got answers for you. I interviewed a few of our local farmers to get down to the nitty-gritty of hop farming in Central Oregon because, unlike the Willamette Valley, we do not have a long tradition of growing hops in the area. We don't have generational farms that span hundreds of acres with long-standing contracts. Most of our farms are one or two acres, less than five years old, and flying by the seat of their pants to get their hops sold every year. It's a different industry than the valley - young, sometimes chaotic, constantly evolving, but full of potential. So what do Central Oregon hop farmers have to say about their own operations? I asked them a few questions and here's what I got.

---

Did you follow a guide when planning your yard? What was it - manual, website, consultant, or fellow farmer?
​

Nate Safty of

Deschutes Hop Farm

"looked at a number of sites and local yards before building the original trellis," eventually finding a mentor in Andrew Bloo of Cascade Hop Farm. Local resources are very valuable! Most Central Oregon growers are more than willing to help out new farmers, and we have a group that meets every month or so to share information and resources. Join our

Facebook group

if you're interested in attending.

Other farmers did their research on the internet, specifically using the

University of Vermont Hop Project page. UVM has plenty of resources on their site including cost projection sheets, hop research reports, conference videos and presentations, and agricultural management strategies. Though it's targeted at Northeastern growers, much of the information is still relevant to the Pacific Northwest. Other good literary resources are The Hop Grower's Handbook by Laura Ten Eyck and Dietrich Gehring and Small Scale & Organic Hop Farming

by Rebecca Kneen.

Safty explains than in the end, your hop yard has to fit the equipment you own and the unique geographic conditions of your property, so do all the research you want, but feel free to adapt to your specific needs.

How do you feel about the initial financial investment in a hop farm? Were you prepared for it?
​

"We knew it would be costly," says Susan & Gary Wyatt of

Tumalo Hops

, "but after ten years, it is starting to pay for itself." Starting a hop farm requires a significant investment for infrastructure, equipment, and land (if you don't already have it). All of our farmers knew what they were getting into, especially with the help of the

USA Hops budgeting worksheet

, and knew that they wouldn't see returns on that investment for a number of years. There were a few things that popped up that some hadn't considered, though, like equipment - or space - to spray, harvest, dry, pelletize, package and store. If you're looking to get into hops, you'll need these eventually, even if you don't need them the first year. So make sure you work them into your budget.

What were your most valuable suppliers for materials?

Bend Rigging won this question by far, mentioned by every single hop farmer in the area. They carry all the cabling supplies you'll need for your hop yard and rent out large equipment to help with installation. Trellis poles can be hard to source locally, but try Round Tree Lodgepole Products in Bend before looking outside the area. Ewing is great for irrigation supplies, and farm and ranch supply stores like Wilco, Coastal, and High Desert Ranch & Home can meet all your chemical and fertilizer needs. Shop local when possible!

What problems did you encounter in your initial years of farming, and what would you have changed in the planning/installation phase to avoid those problems?

Central Oregon farmers are in agreement that noxious weeds present one of the biggest challenges during the establishment phase of a hop yard. Nichole Krummen of

Cloverdale Hops

says, "we

spent our whole first season weed whacking just to get our poor babies some sun. Weeds stole the nutrients and sunlight from our first year hops, thus stunting their growth." So make sure you do your ground prep! Even one year of stunted growth can affect a hop plant for the rest of its life. Clear weeds before planting and have some sort of plan to control them in the future, whether that's manual cultivation, chemical sprays, or interplanting between rows.

Trellis pole selection is also a big concern, as Jim Brooks of Ynot Hops found out. "Do not use untreated poles!" he warns, as they'll crack and need to be replaced in as soon as two years. If you are growing organic or just want to avoid treated poles,

RotBloc

makes a great non-toxic barrier wrap that protects wood against ground-line rot. Make sure your entire trellis system is secure by burying poles four feet down and using the correct ground anchors and cable accessories. Nothing takes down a hop yard faster than a Central Oregon windstorm - just ask the Wyatts.

Last but not least, many of our farmers mentioned spider mites. While uncommon in the mild, humid conditions of the Willamette Valley, spider mites make a spectacular appearance in Central Oregon in late June or early July. They love our hot, dry, windy climate and can decimate an entire yard in a matter of weeks. SCOUT, SCOUT, SCOUT. Have a plan in place to control the mites if they get beyond your IPM threshold (which they most likely will). They are the biggest biological threat you'll face in your hop yard.

What difficulties do you continue to face?

This list continues with the standard farming problems of weed control, pest control, irrigation system upkeep, etc...

A few farmers, including Brooks, have had trouble acquiring the proper equipment to spray, harvest, dry, and store their hops. Many new farmers are not aware or don't believe they'll need these things in the first year, but not being prepared can catch you off guard, as many activities like harvesting and spraying for weeds and pests are extremely time-sensitive. Farmers with previous experience fared much better as they already had the proper equipment and knew how and when to use it: ladders, tractors, tillers, sprayers, and extra outbuildings.

Being so new and small, almost all Central Oregon hop farmers have struggled with marketing their hops and finding a reliable buyer year after year. Large farms like those in the Willamette and Yakima Valleys have a leg up because of their large acreage and long-standing contracts, so it's been difficult to tap into that market. Many are having good luck with fresh hop sales, as breweries can then market a truly-local Central Oregon beer, but it's still a hurdle than must be faced year after year.Any other advice for aspiring hop farmers?

"

Go small and see if this is what you want to do," Wyatt says. Hop farming is a huge commitment, and you can set yourself up for failure if you go too big too fast. Make sure you have the equipment, and most importantly, the labor to get things done on time. "Go into it knowing that it is a lot of back breaking work," advises Krummen. "You'll learn a ton, and fellow hop farmers are a great source of info and typically willing to help." Safty also praises the local hop farming community, saying his mentorship with Bloo has saved him many costly mistakes. So rely on your community! They're the ones who are experts on your growing conditions, resources, and market. They can tell you what NOT to do because they've made those mistakes in the past. "Try to plan ahead as to WHO you think will buy your hops and what variety they would want," says Brooks, bluntly adding, "don't expect to make any money," at least in the first few years.

For most Central Oregon hop farmers, their work is first and foremost a labor of passion. Sure, they want to make money, but they're out there in the sun, wind, and rain because they love what they do. Think you have the heart to join our community? We'd love to have you.

Own a brewery and want to purchase our hops? Then we'd REALLY love to have you.
Powered by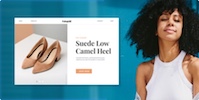 Create your own unique website with customizable templates.