Incase you missed it, here are some highlights of Worthy Eclipse Week!

---

Bob Grossfeld: Eclipse Craziness

What is all the fuss about the eclipse? Let's look at the history of these magical events and see why they are so special. We will take a look at what to expect here in Bend and the surrounding communities. Then look at the best way to view or take pictures of the eclipse.

---

Roger Worthington: Colonizing Outer Space

Is space travel and colonization an imperative for the survival of the human species? Can we get to the nearest "Goldilocks" planet? Even if we can colonize other planets, should we? What are the costs and benefits?​ Follow along with the downloadable presentation link below.

---

Dr. Scott Fisher: Darkness in Daytime

On the morning of August 21, 2017, Central Oregon (and a 60-mile swath across the continental US) witnessed one of nature's most spectacular events, a total eclipse of the Sun. As the shadow of the Moon moved across the US from Lincoln City, OR to Charleston, SC nearly 50 million people traveled to see this incredible spectacle. Dr. Scott Fisher from the University of Oregon Department of Physics was one of those travelers, he was near Madras taking part working with a team of NASA scientists on eclipse observations.

Before the event, on August 18th, Dr. Fisher gave a spectacular and dazzling public-level talk about the eclipse in conjunction with the Worthy Garden Club and the Hopservatory. In this fun and informative talk Dr. Fisher will explain how eclipses occur, describe what we should expect to see, and talk about how to view the eclipse safely.
Powered by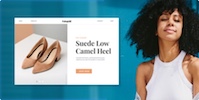 Create your own unique website with customizable templates.