Featured event - Register now!
From Wolves to the Warning to Humanity: Facing the Environmental Crisis Through Science
​Monday, November 12th: 7pm - Doors open at 6pm
Location: The Whiteside Theatre, 361 SW Madison Ave, Corvallis, OR

This event is free, but tickets are required.RSVP at http://bit.ly/sciencepubcorvallis
Worthy Brewing and Worthy Garden Club Presents Oregon State University's Dr. Bill Ripple in a special Science Pub lecture event.
Scientists' Second Warning to Humanity
. Speaker: Dr. Bill Ripple, distinguished professor in the College of Forestry at Oregon State University.
Twenty-five years ago, the Union of Concerned Scientists along with more than 1500 independent researchers, including the majority of living Nobel laureates in the sciences, penned the
1992 "World Scientists' Warning to Humanity."
These concerned professionals called on all people of the world to curtail environmental destruction and cautioned that "a great change in our stewardship of the Earth and the life on it is required, if vast human misery is to be avoided." In their manifesto, they showed that humans were on a collision course with the natural world. They expressed concern about current, impending, or potential damage on planet Earth involving ozone depletion, fresh water availability, marine fishery collapses, ocean dead zones, forest loss, biodiversity destruction, climate change and continued human population growth. They proclaimed that fundamental changes were urgently needed to avoid the consequences our present course would bring.
Now, with the
second warning
initiated by Ripple, we look back at the first and evaluate the human response by exploring available time-series data. Since 1992, except for stabilizing the ozone layer, humanity has failed to make sufficient progress in generally solving these foreseen environmental challenges, and alarmingly, most of them are getting far worse. Especially troubling is the current trajectory of catastrophic human-caused climate change due to rising greenhouse gases from fossil fuels, deforestation and agricultural production—particularly from the breeding of farm animals for meat consumption.
Moreover, we have unleashed a mass extinction event, the sixth in roughly 540 million years, wherein many current life forms could be annihilated or at least committed to extinction by the end of this century.
MORE INFO:
events@oregonstate.edu
terra.oregonstate.edu/science-pub-corvallis
In the Works
Worthy Garden Club Statewide Sponsored Lecture Series
After the overwhelming response to our first public lecture with Dr. Ripple (
June 2018)
at Worthy Brewing, we are excited to sponsor a statewide lecture series
in the hopes of
shedding light on our global climate crisis. In addition to this, we hope to
engage more of the public and scientific community to join the movement, eventually reaching every PAC 12 school on the west coast. The Worthy Garden Club is excited to continue our sponsorship of the important work of OSU and Dr. Ripple.
​
Scientists' Warning Documentary Film
The Oregon State University film production office is currently producing a film about the Warning to Humanity paper, as well as highlighting global environmental issues and the many ways in which scientists and their allies are addressing them. The OSU filmmakers are skilled at showing how scientists are working with communities. Among their productions is a film about coral reefs, "Saving Atlantis" which has previewed at a number of independent film festivals.
Watch the trailer here
. Some Alliance members have already volunteered to participate in the new Scientists' Warning film.
Scientists' Warning Book
Science writer Nick Houtman has started working on a book about the Scientists' Warning article to complement the film. The author, who has long edited
Terra Magazine
will tell the story of how the Scientists' Warning was written and what scientists are doing to further their message. The book will include a call to action for individuals and organizations who want to be part of the solution to the global challenges we face. Some Alliance members have already volunteered to participate in the book.
Translations of the Warning Article
The Scientists' Warning has been translated into
21 different languages
by members of the Alliance of World Scientists.
December 2018 UN Climate Change talks in Poland
The Scientists' Warning will have an event at the UN climate meetings in Poland in December 2018. A few of the signatories of the Warning will be guest panelists on a Scientists' Warning-themed TV program that Victoria Hurth and Stuart Scott will be producing at this year's UN climate talks, COP-24 in Katowice, Poland. Speakers with expertise in some aspect of the
'stressors'
to the biosphere will speak to bring the specifics of the Scientists' Warning into urgent clarity.
Grass-Roots Citizens doing follow-up work on the Scientists' Warning
Others have organized a grass-roots citizen group about the Scientists' Warning article. Nonscientists and all types of organizations can now
endorse the Scientists' Warning article here
.
New Narrow-focused Scientists' Warning papers
Dr. Ripple is coordinating, with a set of lead authors around the world, at least 30 discipline-specific follow-up manuscripts to the scientists' warning to humanity. One warning article on wetlands
has already been published
. Lead authors will attempt to get these narrow-focused warnings published in discipline-specific journals and we will post links as they become available.
---
Photo Credit: Corvallis Gazette Times

---

Endorse

---

videos

Dr. Bill Ripple & his warning to humanity

What Wolves can tell us about the World's Health: How the Yellowstone Experiment Led to the Second Warning to Humanity: Presented by Dr. Bill Ripple, Oregon State University

The Worthy Garden Club is excited to sponsor the important work of OSU and Dr. Bill Ripple.

We're committed to educating the public about our beautiful, one-of-a-kind planet. Our goal is to present compelling research that reminds us of what action steps we can all collectively take to help preserve and protect our planet.

Dr. Bill Ripple is a distinguished professor of ecology in the Department of Forest Ecosystems and Society at Oregon State University where he serves as the Director of the "Global Trophic Cascades Program". His latest research involves studying the conservation of megafauna (large carnivores and large herbivores) around the world. To continue with the global environmental concerns of the scientists' warning, he has recently formed the "Alliance of World Scientists" which includes more than 14,000 scientists from many different countries.

On June 12th, 2018 at Worthy Brewing Dr. Ripple presented his work on how the far-reaching impacts of wolves are affecting the ecosystem in Yellowstone National Park. Ripple will illustrate how he transitioned from Yellowstone to other national parks in western North America and beyond to demonstrate both the benefits of large mammals and the costs of their demise. He will disclose how his conservation research and general concern about the global environment and climate change led to him writing the letter "World Scientists' Warning to Humanity." As a health check-up for planet Earth, this letter has reached millions of people and is one of the most widely discussed and endorsed scientific articles of recent times.

---

resources
---
OSU Endorses The Warning to Humanity, Vows to Implement Solutions
On May 30, 2018, the OSU Faculty Senate and Associated Student body adopted and endorsed the "Warning to Humanity," vowing to "urge University leadership and all parts of the OSU community to advance dialogue, policies, and practices in accordance with the recommendations" outlined in Ripple's impactful article.
---
Image courtesy of Union of Concerned Scientists/Justin Bilicki

---
---
(541) 647-6970 ext 220
| 495 NE Bellevue Dr, Bend, OR 97701 | Garden: lisa@worthygardenclub.com | Hopservatory: grant@worthygardenclub.com
|
Map Us
Powered by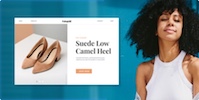 Create your own unique website with customizable templates.