---
About the Hopservatory
The Worthy Garden Club Hopservatory opened in May of 2017 with the goal of raising scientific literacy and educating our visitors about big and unwieldy concepts like scale, size, time, distance, and speed in our solar system and beyond. We want people to be amazed and humbled by the beauty and diversity of our galactic garden as well as inspired to take care of our own planet.
Have questions? Interested in volunteering? Contact grant@worthygardenclub.com.
---
The Transporter Room

​Your journey to the great beyond begins here. Sitting at the base of the Hopservatory and tucked between the Beermuda Triangle and Hop Mahal, the transporter room is decorated with beautiful mosaic tiling depicting the wonders of our universe: speeding comets, space ships, planets, and even a few bicycles. The center mosaic column (which actually supports the telescope two stories above) portrays the beauty of our planet as seen through the eyes of interstellar travelers. Colorful, marbleized Venetian plaster walls

replicate a slice of Earth as it rises from the core up through the terrestrial strata towards the stars and beyond, inspired by Van Gogh's

Starry Night.

The three TV monitors loop educational slides and videos for your viewing pleasure.

But what's it all about? The cosmos contain awe inspiring phenomena, for sure, but we want visitors to look out into that vast space and see just how cold, distant, and inhospitable it all is compared to our own salubrious Earth. We want them to leave with the impression that our universe is beautiful, but our home planet is more beautiful in its dynamic and life-giving nature. However imperfect we are and however we've abused it in the past, our planet is worth leaving better than we found it.
---
The Dome

Traverse two stories up the spiral staircase or ride the elevator to the third floor of the Hopservatory, where our guides use high-powered lasers to give constellation tours on the deck. It's one of the best views in Bend with a stunning panorama from Mt. Bachelor to Mt. Hood.

Tours take you inside the 16-foot fully automatic, rotating Ash dome to view planets, galaxies, star clusters, nebulae, the moon, and the sun through our reflecting and refracting telescopes. The sliding aperture is open only during tours to protect equipment inside, and the dome is not heated (as heat can alter telescope functions). Be sure to dress warmly during the winter months! Due to the sensitive nature of Hopservatory equipment, no glass or liquids are allowed inside (sorry!).

​While we must admit that east Bend isn't ideal for an observatory, we can still see many of the brightest objects in the sky. We've partnered with

Lights Out Bend

to do our part in reducing light pollution - we've shielded all of our outdoor lighting, added red or orange filters to fixtures on and immediately adjacent to the Hopservatory, and our employees have pledged to practice smart lighting habits at work and at home. It's something

you can do too

!
---
The Telescope

Our pre-owned 16-inch reflecting Ritchey-Chretién telescope was restored by Optical Guidance Systems and installed on March 9, 2017 with help from the Oregon Observatory at Sunriver. Mounted on a pier to clear the height of the dome walls, visitors must scale a short ladder to an elevated platform to look directly through the eyepiece.

A 4-inch Televue refracting telescope mounted to the side offers additional perspective as well as safe solar viewing.

And thanks to the wonders of technology, our telescope can automatically find and track almost any object in the night sky, so don't be shy about asking our sky guy for a special request! Viewable objects change seasonally.

Did you know the light you see from a distant star actually left its source many, many years ago? That's why telescopes have been likened to time machines. When we look through the eyepiece, we are seeing light that originated thousands if not millions of years ago. Essentially, we're looking into the past! Trippy, huh?

We hope you enjoy your trip into our cosmic neighborhood, and that what you see will spark your imagination and appreciation of our tiny blue dot.
---
Our Proud Partners
---
​​The Hopservatory is operated by the Worthy Garden Club, a 501©(3) non profit foundation. All proceeds directly benefit Worthy Garden Club science literacy programs.
---
(541) 647-6970 ext 220
| 495 NE Bellevue Dr, Bend, OR 97701 | Garden: lisa@worthygardenclub.com | Hopservatory: grant@worthygardenclub.com
|
Map Us
Powered by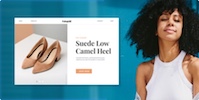 Create your own unique website with customizable templates.