---
Fall viewing schedule
September 4th - October 31st

See what the Central Oregon night sky has to offer! Open house viewing includes a peek through our 16-inch research-grade telescope guided by our "sky-guy," Grant Tandy, and seasonally appropriate educational information.
​
​Wednesday, Thursday & Sunday
8-9pm
​Friday & Saturday
​8-10pm

No registration required; simply take the spiral staircase or elevator directly to the 3rd floor Hopservatory during open hours.
$5 suggested donation/person
​Children 6 & under free

Come view our neighboring star - the Sun! Our 4-inch refracting telescope (mounted to the side of our main telescope) features a white-light Orion solar filter to protect our eyes while we view sun-spot activity. Did you know sunspots are actually giant magnetic storms the size of Earth or larger?
​
Saturday & Sunday
​1-3pm
​
No registration required; simply take the spiral staircase or elevator directly to the 3rd floor Hopservatory during open hours.

$5 suggested donation/person

​Children 6 & under free

Want a more intimate experience with the sky? Book a private tour for your friends, family, school group or business associates.

$200/hour for 20 people
$50 extra/hour, per additional 10 people

​Flexible rates available for school groups, for more information or to schedule your private tour, please email: grant@worthygardenclub.com
Please note: In the event of inclement weather, Hopservatory viewings may be cancelled. Call our office at (541) 647-6970 ext 220 or check our social media page for viewing updates. If the demand is present, guests can take a peek at the equipment in the dome, but won't be able to view through the telescope unless our skies are mostly clear. Private tours will be contacted directly in the event of cloudy conditions.
The Hopservatory is also available as an add-on feature for any booked event in the Worthy banquet room. You'll be assigned an astronomer and get access to our research grade telescope for a block of time during your event.

Starting @ ​$200

Email Lindsay at events@worthybrewing.com for more information.
(Payments and scheduling are made through Worthy Garden Club.)
---
​​The Hopservatory is operated by the Worthy Garden Club, a 501©(3) non profit foundation. All proceeds directly benefit Worthy Garden Club science literacy programs.
---
(541) 647-6970 ext 220
| 495 NE Bellevue Dr, Bend, OR 97701 | Garden: lisa@worthygardenclub.com | Hopservatory: grant@worthygardenclub.com
|
Map Us
Powered by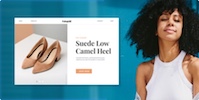 Create your own unique website with customizable templates.