---
---
What's up for October?
Saturn and Mars are prime targets for viewing throughout fall! Join us as we explore the beautiful objects the fall sky has to offer, every night has a new cosmic oddity to explore here at the Hopservatory. The images below were captured through the Hopservatory telescope, come take a look with your very own eye!
---
Credit: NASA Jet Propulsion Laboratory
---
---
Some of our Stellar reviews!
12/11/17
"At the invitation of James Loftus, I had the pleasure of visiting Oregon over the period of October 10 - 20 to share with Oregon students and teachers my experiences as a NASA engineer, manager and consultant over a 55 year career (1962 - 2017). James arranged an outstanding agenda for my wife and me, and we were able to cover a substantial part of your state, speaking to about 1500 students and teachers. This included groups from to whom I spoke in Bend. After my presentations and some local sight-seeing, we had a lovely dinner at your brew pub, and I appreciate your courtesy in comping my dinner. It was excellent. I also enjoyed the opportunity to visit your observatory - what a unique idea - and in speaking to some of your staff and customers about my experiences at NASA. It was truly a special evening.

Speaking to the Bend students was a delightful experience for us, and I believe we provided some fun and good information about rocket engines, going to the moon, plans for exploring Mars, and a whole host of other interesting topics. Our reception was wonderful, and the audience was accepting and so interested in my topics. Every time I visit a school to talk to the students I come away knowing that our space program will be in good hands as these young people grow up and exhibit the spirit of curiosity and exploration that will drive us further out into the solar system during their lifetimes. There is no doubt that I spoke to some students who will participate in this exciting future - as engineers, scientists, flight controllers, and astronauts!

I was able to bring with me a small 100 pound thrust Apollo spacecraft steering rocket and described its design and use, and was able to demonstrate Newton's Laws and other important chemistry and physics principles to them.

This effort is now my passion and I was able to combine my first trip to Oregon - what an amazingly diverse and beautiful state - with my educational outreach work. I will be working with James to reprise my visit in future years, I hope.

Ja

mes was an outstanding organizer of the trip and the agenda, and the visit to your establishment was great fun!

I hope to visit Bend again and will certainly plan to dine with you when I am there."

- Norman Chaffee, NASA Propulsion Engineer

1/13/18
"I just LOVE coming here to view the stars! It is always mind blowing to see the detail of what's out there! Grant is so awesome with guiding you through what you are viewing! This is a definite thing to do especially since it's in our back yard!!! Look up and be inspired!"
​- Alisa Winchell

7/8/17

"Getting to see Jupiter tonight might have been the coolest thing ever. Grant was so knowledgeable, it is a must do and would definitely do it again when I am in Bend."

​

- Stephanie Burkhart

10/21/17

"We weren't able to look through the telescope last night because of the weather and STILL had a great time talking with and learning from Grant. We will definitely be back on a clearer night!"

- Michelle Moran

11/1/17

​"This should be on your 'MUST SEE' list! I have been several times and the experience never disappoints! You should check this out often. Grant is very informative and a wealth of information and enthusiasm to share about astronomy and space. The observatory is an awesome opportunity in our back yard to get an up close and more personal experience of our universe."

​

- Bradley Anson

11/9/17

"Checked out Uranus in the observatory. Grant was great and answered all of our questions. Awesome non-profit spreading knowledge, be sure to donate!"

​

- Dylan Goodlife
---
​​The Hopservatory is operated by the Worthy Garden Club, a 501©(3) non profit foundation. All proceeds directly benefit Worthy Garden Club science literacy programs.
---
(541) 647-6970 ext 220
| 495 NE Bellevue Dr, Bend, OR 97701 | Garden: lisa@worthygardenclub.com | Hopservatory: grant@worthygardenclub.com
|
Map Us
Powered by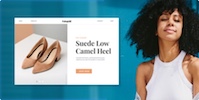 Create your own unique website with customizable templates.