---
2018 Hoptoberfest ​Brew-off
Here at WGC headquarters, we love all things beer - including our local home brewers. Inspired by the skill and creativity of this intrepid group, we decided to create an event to showcase their talents. And what better time to do it than fresh hop season?
So the Hoptoberfest Brew-off was born.
The Brew-Off is a chance for our local home brewers to share their beer with the public and compete for prizes. They must brew a fresh hop beer using hops from the Worthy garden, and are encouraged to source the rest of their hops from Central Oregon farms. As it's an AHA/BJCP sanctioned competition, both entrants and judges earn points toward their certification.
Not a brewer? No problem! While we determine first, second, and third place according to BJCP guidelines, we also hold a separate "People's Choice" competition in which the public gets to sample beers and vote for their favorite. This year, we'll be holding the People's Choice event in the Worthy Hop Mahal on Friday, October 5th from 5-7pm.
Follow us on Facebook
to stay updated.
---
Like last year, we will again be holding a People's Choice event at the pub during our Hoptoberfest celebration on Friday, October 5th. To be considered, you must be present to help pour beers for the public from 5 to 7pm. They will be tasting and voting for their favorites. You are not required to participate in this part of the competition, but it is highly encouraged. The more participants we have, the more fun it will be for everyone!

If you do wish to partake in the fun, please arrive at Worthy no later than 4:30pm on Friday to help set up. Our host will direct you where to go. We'll provide all the accoutrements; we just need your help pouring and chatting about beer!

---

What prospective competitors need to know:

1. You are limited to one entry, but there is no registration fee.

2. This is a fresh hop competition, so brew only fresh hop beers!

3. The competition is registered with AHA/BJCP and beers will be judged according to BJCP styles 18B (American Pale Ale), 21A (American IPA), and 21B (Specialty IPA).

4. You must use at least 16 oz of fresh hops from the Worthy Hop Yard in your recipe, provided free of charge. You can use more if needed - just ask!

- Contact Lisa (lisa@worthygardenclub.com) to place your order from

available varieties.

- Hop orders will be ready by Friday, September 7th at the latest.

- Variety selection is on a first come, first serve basis; but those who help pick get first dibs!

-

You must use Worthy hops in your recipe, but you can use other hops in addition. Contact any of our local farms to check their availability.

5. Beers are due on Wednesday, October 3rd. (Three 12-oz bottles for main judging, and an additional 150-oz for People's Choice competition - in keg, bottle, or bomber.) You'll receive more details after registering below.
---
---
(541) 647-6970 ext 220
| 495 NE Bellevue Dr, Bend, OR 97701 | Garden: lisa@worthygardenclub.com | Hopservatory: grant@worthygardenclub.com
|
Map Us
Powered by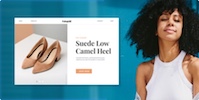 Create your own unique website with customizable templates.