---
Worthy Garden Club is a proud partner of Lights Out Bend
Lights Out Bend is a volunteer-operated education and advocacy program modeled after Lights Out programs from other progressive cities such as Portland, Columbus, New York, and Minneapolis. Their mission is to inform business owners and community residents about how to prevent bird collisions with windows. Twice a year, millions of birds migrate through Bend along the Pacific Flyway, using moonlight to navigate at night. Artificial lights attract and disorient these birds, often leading to deadly collisions. But more than 80% of these incidents could be prevented by simply turning a light off.
We've partnered with Lights Out Bend not only because we want to help save our songbirds, but also because we're concerned with the additional negative effects of light pollution. Light pollution has recently been linked to the disruption of natural wildlife cycles and an increase of diabetes, obesity, depression, sleep disorders, and certain cancers in humans. It is a waste of energy, resources, and money and limits our ability to view the wonders of the night sky. ​ Imagine a future in which a dark sky full of stars was only a story from the past, not an experience of the present. We want to deliver the best experience possible at the Hopservatory and preserve our dark skies for future generations, so we're committed to reducing our footprint and inviting you to join.

Talk to your friends, neighbors and local businesses about how they can better use effective lighting to reduce light pollution and it's ecological impacts. Concerned about the safety of your family or employees? There are ways to
reduce outdoor lighting
and actually make your facility safer while simultaneously cutting your carbon footprint and saving you money.
​Lighting should...
- Only be on when needed
- Only light the area that needs it
- Be no brighter than necessary
- Minimize blue light emissions
- Be fully shielded (pointing downward)

​See article:
The Marvel of LED lighting is now a global blight to health
---
Dark skies from Pine Mountain, 30 minutes east of Bend, Oregon

The Bortle Dark-Sky Scale

Light polluted skies from Pilot Butte - Bend, Oregon

As a partner of Lights Out Bend, we're asking you to

​

Turn off unnecessary lights from dusk to dawn throughout the year and especially during spring and fall bird migrations (April 1 to July 1 and August 1 to November 1).
Close your curtains and blinds at night.
Install energy-efficient, low-intensity lighting and shielded light fixtures.
Utilize motion sensors, timers, and dimmers where lighting is necessary.
Encourage others to join the movement.

​Ready to join yet? Sign up below!
---
---
(541) 647-6970 ext 220
| 495 NE Bellevue Dr, Bend, OR 97701 | Garden: lisa@worthygardenclub.com | Hopservatory: grant@worthygardenclub.com
|
Map Us
Powered by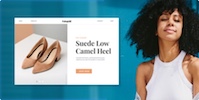 Create your own unique website with customizable templates.