---
Oregon State University & The Worthy Hop Yard

Our partnership with Oregon State University began in 2012 with the initial conception of the brewery and gardens. University staff from the Hop Breeding & Genetics program helped design and choose materials for the hop yard, and were on site to help with the initial planting.

We both had questions we hoped the garden could shed light on within a few years' time. If hops could grow in Central Oregon, what effect would the dry, dusty climate have on pests and diseases? Would the short growing season reduce harvest yields? And would certain varieties perform better than their counterparts in the Willamette Valley? Worthy & Co. set out to answer these questions through consistent observation. Dr. Shaun Townsend, his team of graduate students, and our own horticulturist have been monitoring Worthy's hops since day one, recording data on vigor, disease resistance, and yield. And each year, Dr. Townsend compares that data to what he sees in his own yard over in Corvallis.

So fast forward a few years and what did we find? Ask us or any one of the hop farms popping up in the area - hops grow quite well in Central Oregon. While late spring frosts can kick back some spring growth, this seems to have no effect on final harvest tallies. And being on the dry side, we can avoid the scourge of downy mildew from which the valley suffers each year. It's not all good news, though. Our hot, dry summers leave us more susceptible to spider mite outbreaks, and extreme wind storms wreak havoc on our plants and the actual structure of the trellis system. We have to constantly be on guard for fallen plants and poles. But other than that, our hops enjoy plenty of sunshine (300+ days!) and respond very well to the climate, even surviving consistent sub zero temperatures in the winter.

Thanks to the continued efforts of WGC's horticulturist and OSU staff, we know growing hops in Central Oregon is possible, and we continue to experiment with new varieties and growing methods every year.
---
OSU's Hop Breeding Program
Although the aroma hop breeding program is relatively new to OSU's academic palette, the university has had close ties with breeding for decades. Dr. Al Haunold, who was at the helm of the USDA-ARS Hop Breeding Program from 1965 to 1995, partnered with researchers at OSU to develop and release over a dozen new varieties to the American public during his tenure. This collaboration continues today, with the country's largest collection of hop plants and genetic material housed in USDA facilities not far from campus.
OSU was able to establish their own
breeding program
, led by none other than Dr. Townsend, after receiving a generous
grant
from Indie Hops in 2010. Their program focuses on producing new aroma hop varieties that not only demonstrate increased yields and disease resistance, but also are extremely palatable to contemporary brewers. Breeding hops is no small undertaking. It can take a minimum of ten years to develop and release one new variety, but with the explosive growth in the craft beer industry during the past few years, OSU has plenty of interest and support behind their endeavor to supply the market with the next new "hot" hop (think Citra and Amarillo).
So where does WGC fit into all of this? Well, our greenhouse acts as a satellite lab, conducting breeding experiments on behalf of the university. We've grown hybrid seeds that are currently going through trials at OSU campus; we've open-pollinated several sets of experimental hops to obtain more hybrid seed. We also house a bank
of experimental germplasms - extra copies of promising new varieties developed at the university but not yet released (even some dwarf ones!). We pretty much do whatever Dr. Townsend asks of us. It's exciting work for the garden club. We learn new things from each project and get to be involved in important research; but most importantly, we get to share these experiences with the public during special garden club events.
---
(541) 647-6970 ext 220
| 495 NE Bellevue Dr, Bend, OR 97701 | Garden: lisa@worthygardenclub.com | Hopservatory: grant@worthygardenclub.com
|
Map Us
Powered by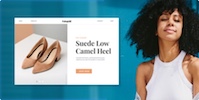 Create your own unique website with customizable templates.